I'm sure you ladies have boyfriends or husbands who protest whenever the word "pedicures for men" is mentioned. You almost beg for them to come, but the answer is always no. If so, I reserve this post for you, my men!
You've heard of pedicures for women and manicures for men. But what about the other way around? Do you think men must have pedicures every once in a while?
The world is changing as we know it. Should men be doing this too, with more male celebrities like David Beckham getting their nails done? After all, it could be good for foot hygiene to get regular pedicures.
Some might argue that men's pedicures are a joke; pedicures are just for the ladies. Or should all dudes be getting down to polish their toes in style? But if they can help prevent cracked heels and athlete's foot, they're worth it for your foot health.
What do you say? After all, what says manly better than taking care of yourself?
Why might men not want to get pedicures?
There are many reasons men might not want to get pedicures. For instance, the nail salon environment is unappealing to their "masculinity standards." And I think I can make a full-blown blog article about this toxic masculinity since I've lived here in the US.
But they may also find that talking about this part of themselves feels too personal, let alone let someone else touch their feet. Or they don't want people in a salon looking at them with scrutiny as they think it's emasculating.
They're seen as something "only" done strictly by females. It's just not manly enough for most guys. Men are supposed to be tough, not pedicure-ing away. It's not something you'd want to establish your position in the man-hierarchy.
It's OK for men to get pedicures. Because the word pedicure comes from Latin, with pedi meaning foot and cura meaning care, pedicure means foot care.
Often, men worry about how it will align with their image and worry that people would see them as weak if they were caught in public taking care of themselves. Some feel guilty for being forced into this social construct because women have been doing this all along.
It's a lot of pressure to start this grooming routine to take care of your feet. But trust me, the benefits of regular pedicures for men are enormous.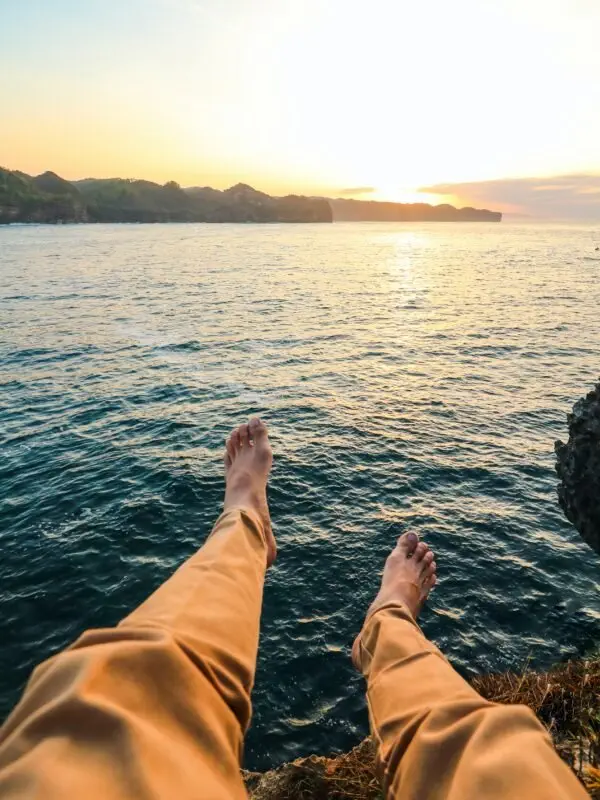 Men pedicures are a form of self-care
A pedicure for men can prevent athlete's foot, ingrown toenails, and dead skin
Research suggests that men are more prone to foot odors, athlete's foot, and even nail fungus.
Hello, bad smelly sneakers and socks.

Men basically stink
Men's pedicures can help reduce these symptoms and the risk of a fungal infection, which men are at a higher risk than women. There's nothing more embarrassing than sitting together with someone at the end of a date or beside them on the subway and having your feet start to smell like rotten fish.
Aye, you don't want to be that guy. You could get used to your "scent," but others don't.
We often neglect our feet, including the dead skin on them. The calluses and corns on your toes can be incredibly uncomfortable. With these bumps in place, walking or taking care of other daily tasks is challenging.
Benefits of men's pedicures
It can also hurt back alignment. Getting a man's pedicure every few months will ensure that you maintain the healthy skin on your feet and that they are free from pain, discomfort, or unsightliness. It'll also contribute to your overall foot hygiene.
Pedicures for men are an excellent way to relax, spend time alone, and catch up on proper care me-time. Tending to your feet may help reduce stress and maintain the adequate foot health by eliminating dirt, bacteria, and dead skin. While it also helps to prevent fungus, gout, and ingrown toenails.
It's cheaper to keep your feet cleaned and treated for about half what you'd pay for a full body massage.
A long run may leave your toenails bruised and blackened, making you more prone to growing ingrown nails. Getting rid of these issues is easier by shortening the nails and keeping them hooves well-groomed.
Your routine men's pedicures are just as important as your warm-up during a workout.
If you are in the market to mingle again or want some pampering, consider getting a foot treatment, especially during that sandal season. Your feet will thank you later for giving their nails a good trim, getting rid of a painful ingrown toenail or two, and increasing blood flow.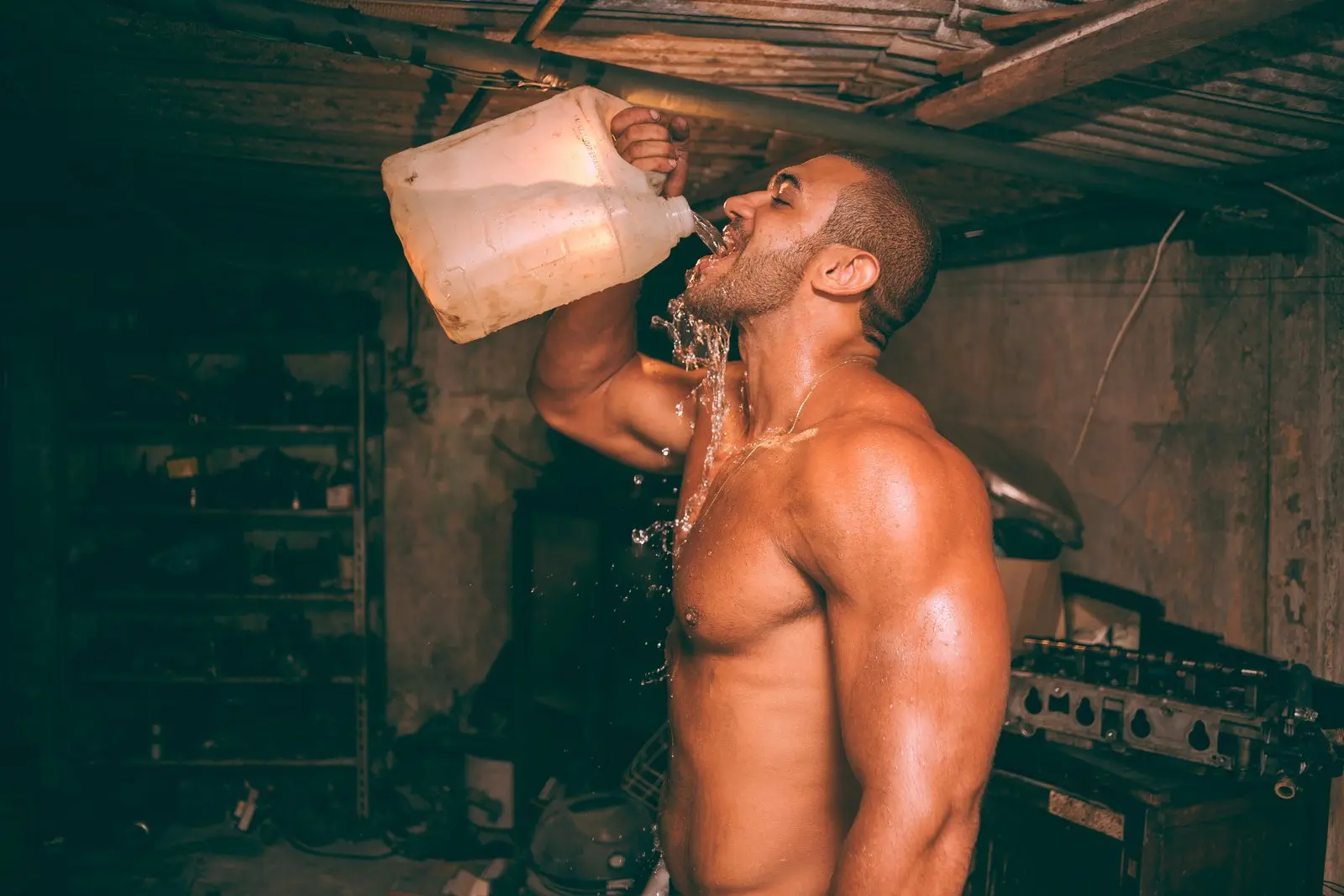 What's included in pedicures for men?
Basic steps of a pedicure for men
Men's pedicures are surprisingly similar to women's. Most salons will include a regular pedicure with some basic steps.
Soak your feet in warm water in a bubbly, small tub where you can also turn on the massage chair
Get your nails trimmed properly
Clean debris under them and around your cuticles
Carefully file away, smooth out the rough edges of your nails and give them a better shape
Use cuticle oil to keep your nails healthy and your cuticles moisturized
Use a professional grater to remove dead skin, and scrub away calluses with a pumice stone
A happy ending at the end. (You're dreaming!). You'll get a spiritual massage instead
What else can you find in your men's pedicures?
Some men don't enjoy using the grater because they're very ticklish, and it's understandable. Tell your nail tech that you only want the pumice stone when removing dead skin. They'll work around your request.
If you get any premium packages, you get hot water soaked in Epsom salts, a stimulating salicylic acid sea salt scrub. Then there's the mask treatment before getting your calves and feet rubbed down with warm towels.
Last but not least, you'll be accompanied by some comforting oil blend with a tantalizing hot stone massage. And, of course, it ends with the massage.
If you're brave enough, you can get your nails painted too! Great men's pedicures can rejuvenate your health and make you feel like a new man with glowing nails and soft feet.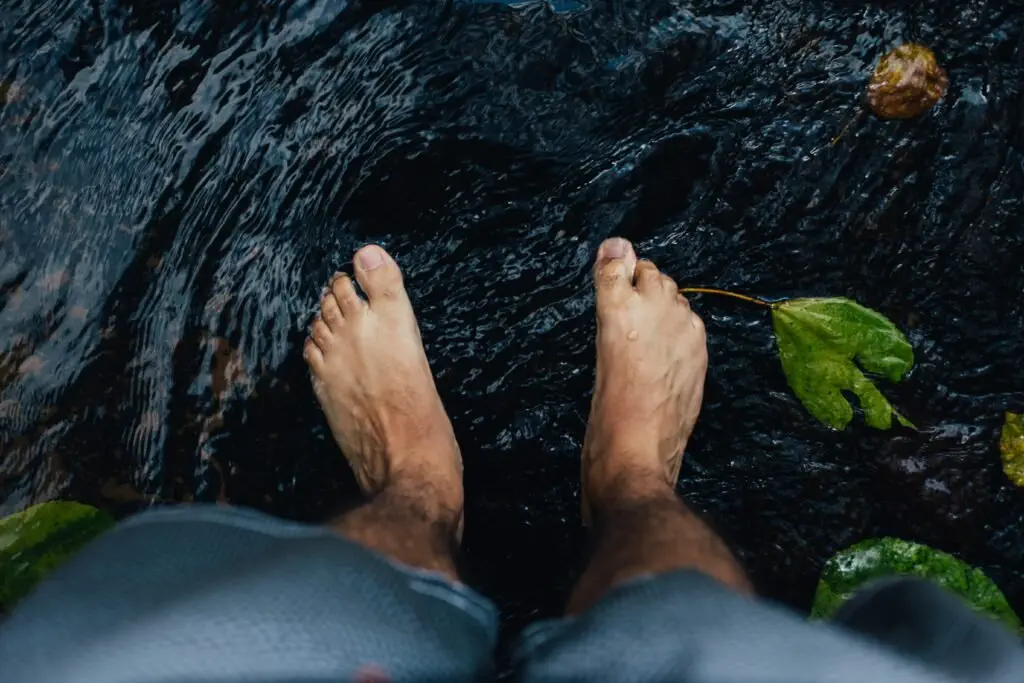 The question is, where to find a good place for pedicures for men?
I have to say that finding the right place can be difficult. However, the benefits stay the same.
1. Visit Yelp or ask Google sister
You'll see tons of reviews from people who post their experiences at different salons. It is great because when you visit one too many mediocre mani-pedis before realizing what they were doing wrong with this service, these reviews will help clear any future turmoil.
2. Ask friends and family
You can always rely on friends and family members if they know anywhere good enough to recommend. But even if so, research beforehand because it'll be your first time, not theirs.
3. Look for a spacious place
A spacious place with many comfy pedicure chairs and some big-ass televisions is a good start.
Why? If a shop is not that huge on pedicures, they'd only have a few massage chairs. It'll make you feel cramped and uncomfortable sitting close to another client. It's the worst when they want you to start a conversation you don't want to be in.
Especially if it's a strange female eyeing you from head to toe, it is not an ideal situation for a first-timer at all. Plus, watching TV while getting your feet to soak in warm water will provide a pleasant distraction, and it's lovely during football season too.
4. Drive to your dedicated nail tech
It is not ideal for most of us busy professionals. But it is necessary for some of us.
If all else fails, you can come to visit me if you're near Wichita Falls, TX. I have clients driving in from as far away as Dallas and Wichita Falls. I know men tend to request female techs, which is a disadvantage for me. There are only two female techs in our shop, Tracy and her sister.
I can confidently say that my male customers outnumber all the female and male techs in my shop combined. I keep telling them to close their eyes; they wouldn't feel the difference if a man or a woman were doing their feet. Ha.
But honestly, what sets me apart is how gentle I am with both genders; many techs are rough vs. men and often rush through this relaxing experience.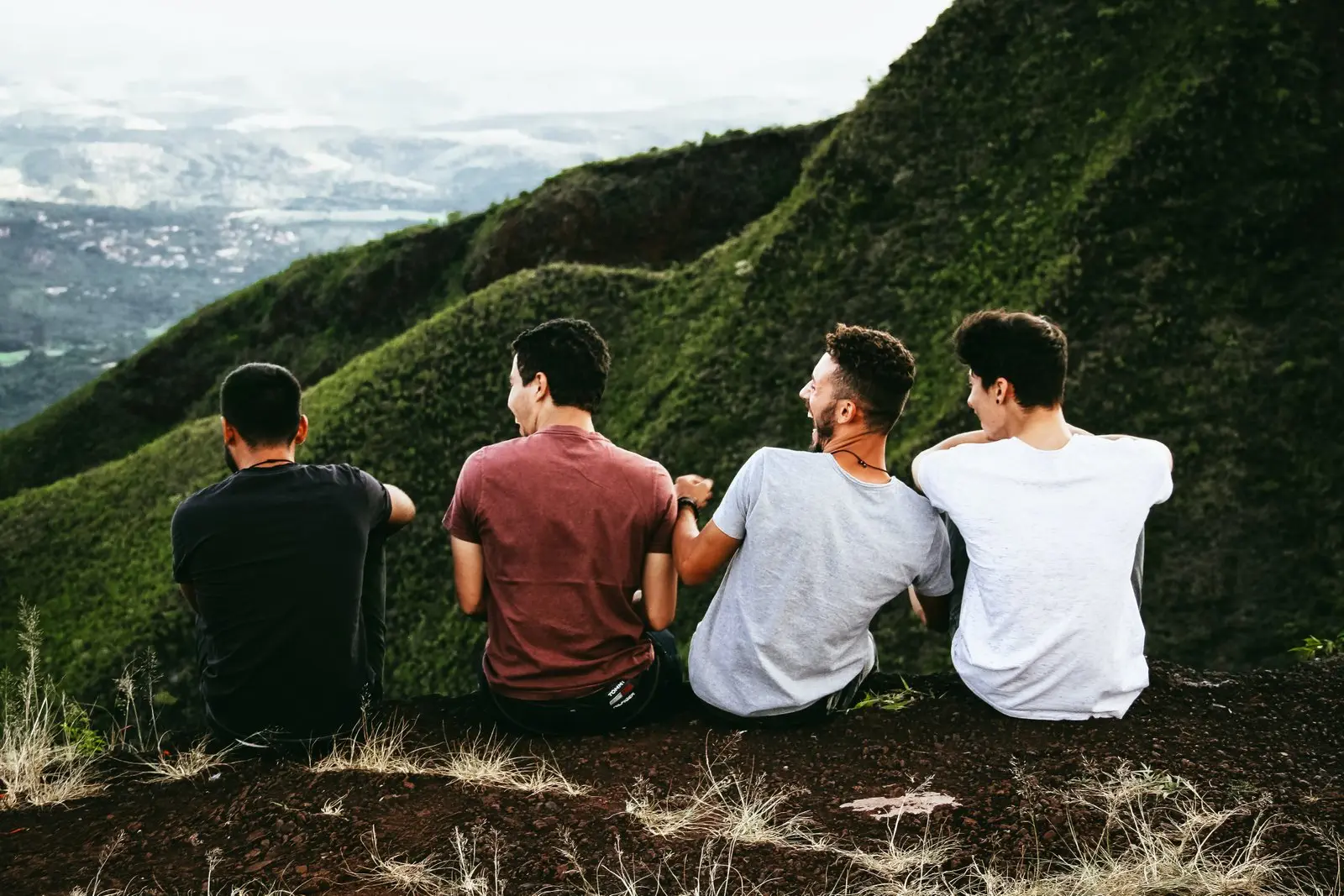 Men who have had their toes done before and why they loved it!
"I've never been able to wear sandals for more than a few days without getting blisters on my toes. One day, I decided enough was enough and made an appointment across town. It's incredible how much better it feels when you can walk around in flip-flops all summer long. They relieve my pain and make sure my calluses are filed off, too, so everything is smooth as silk before applying foot cream and polish (even if just clear)."

Words from a customer.
"I loved doing my feet because it was relaxing, and I really enjoyed how they looked afterward."

That's what Justin had to say about his experience with a pedicure.
One man said it felt like "manna from heaven" after spending 12+ hour days balancing himself near electrical equipment with his arms wrapped around heavy steel beams all day. There was no way he would have been able to walk home without severe physical pain if he didn't stop by here before heading out into traffic.
A pedicure for us men is a joyful experience. They're not just for the ladies, guys. Men, too, reap all sorts of benefits from getting their feet done.
Knowing which type of pedicures best suits you with so many different ones is hard. You'll have time to try them all. No need to worry because you can come with your special someone, a friend, or even better—a group of men.
When I lived in Texas, my buddies would frequent a local place just for one particular reason—to see the boobies!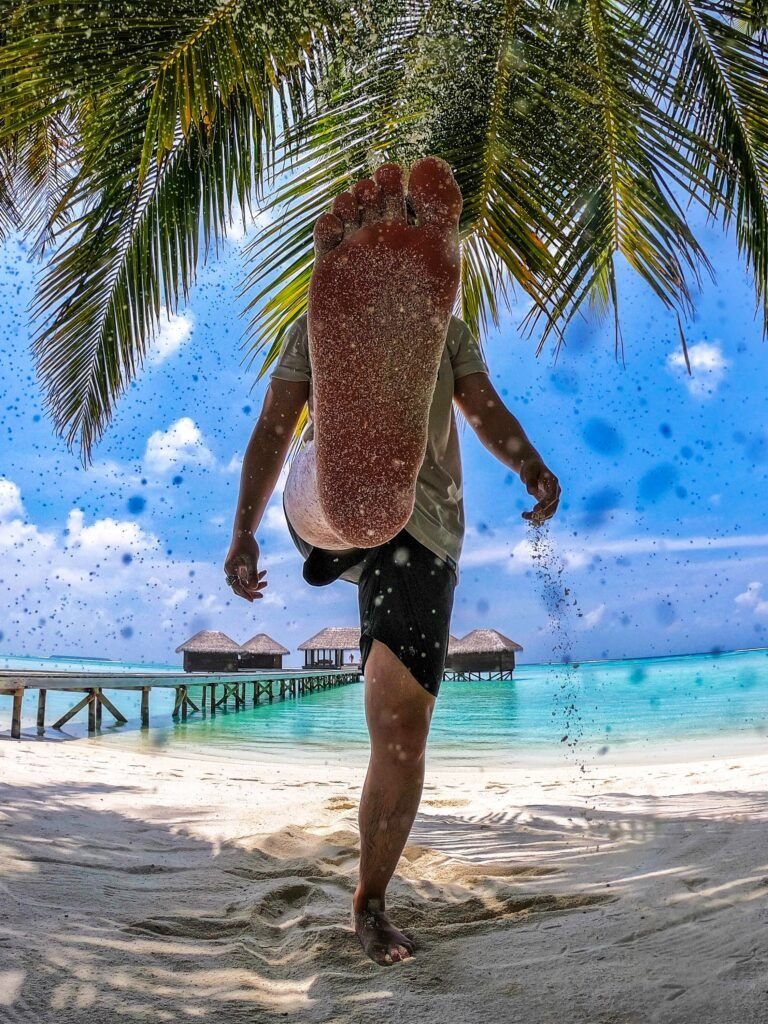 Conclusion
We know those feet are yucky. They sweat, they stink, and sometimes they even smell like cheese. Gross, I know, but it could be your feet that we're talking about. They can brew bacteria and increase the likelihood of infection if not taken care of properly.
If you're a guy with the courage of your convictions, why not go for some men's pedicures? Sure, there's an element of femininity in getting one, but so what?
A manly man can still simultaneously enjoy foot pampering and improve his overall hygiene. So do yourself a favor, get your ass to a salon, and get your feet done. You deserve it.
You'll be surprised how much better that foot massage feels after hours of walking in those rugged work shoes. And who knows? Having well-manicured toes makes people around you want to touch those intriguing digits affectionately, you know? And that could lead to many other things, too. Don't let me stop your imagination.