I think red lipsticks not only look great on anybody regardless of your age, but they also look more luxurious and add a little sass to your overall appearance. Because obviously, the pink shade makes you look younger and quite like one of those high school cheerleader teens with 5lbs of foundation and makeup on, you know.
I love red lipstick shades on women! Arghhh.
They're elegant, they are classy and they are just so…so…feminine. They make me want to kiss the wearer because it gives out that "I'm-so-gorgeous-and-I-know-it" vibe. And I love that! Lol.
The start of it all
It is quite a long time ago when I was still working for a fashion magazine. I stole a Dior contact from my mom. Well, not exactly stolen, but more on that later.
She was the queen of the underworld when it came to fashion contacts. She knew every freaking brand contact without being a celebrity or something like that. And they knew her because she tailored these customers' clothes to perfection.
So folks can spend $3,000 on a white designer t-shirt without fitting in it properly. That's where my mom comes in.
Long story short, B (my other editor) and I were excited to borrow some cosmetics. We wanted to cover some beauty-related pages, but since B is such a makeup fanatic, she made it hard for us to get brands that she approved of. Ultimately, we settled on Dior and Guerlain just because B knew someone at Guerlain.
It was my 2nd month or so on the job when I learned that A, the editor I was hired to work for, had little to zero contacts in our industry. My boss is paying him triple what I make. It turns out that both A and my boss are gay, so they may be in business together. Lol.
Since A is white British, he has the edge over me because of his cultural background. When our boss asked me to fire A because of his incompetence, it felt like a job well done.
Oh em gee. It was a personal test, for sure.
A hard position
Have you ever been put in a position where you thought about firing your direct boss? What did it make you feel? Lol. It was funny because I asked my HR manager for help, but she told me that it never happened before. So I'm on my own. The only problem is it has to be written in English, which is what I'm hired to do. And A would be able to understand. Lol.
After firing him, I realized he wasn't the right person for that position. We're a startup company, and we need to give our all—200% of ourselves. It makes little sense to have two editors because they must take more risks to get their ideas out there.
I don't think it is sustainable long-term due to potential burnout or poor performance on either end from too many responsibilities being shifted around so frequently (or both). I was going to say I'd be the next in line for the throne, but then my internship here in the US got me hooked.
Alas, I know very little about fashion, unlike my parents. I wasn't interested as much until I got hired for the job. I might be able to count to 5 of all the fashion brands I know, like a 3-year-old. Haha.
They needed someone who could speak and write some English; they didn't need me to know anything else about fashion because they had people who would help me out with that part of things if needed. And I was unemployed so I was like, hell yeah!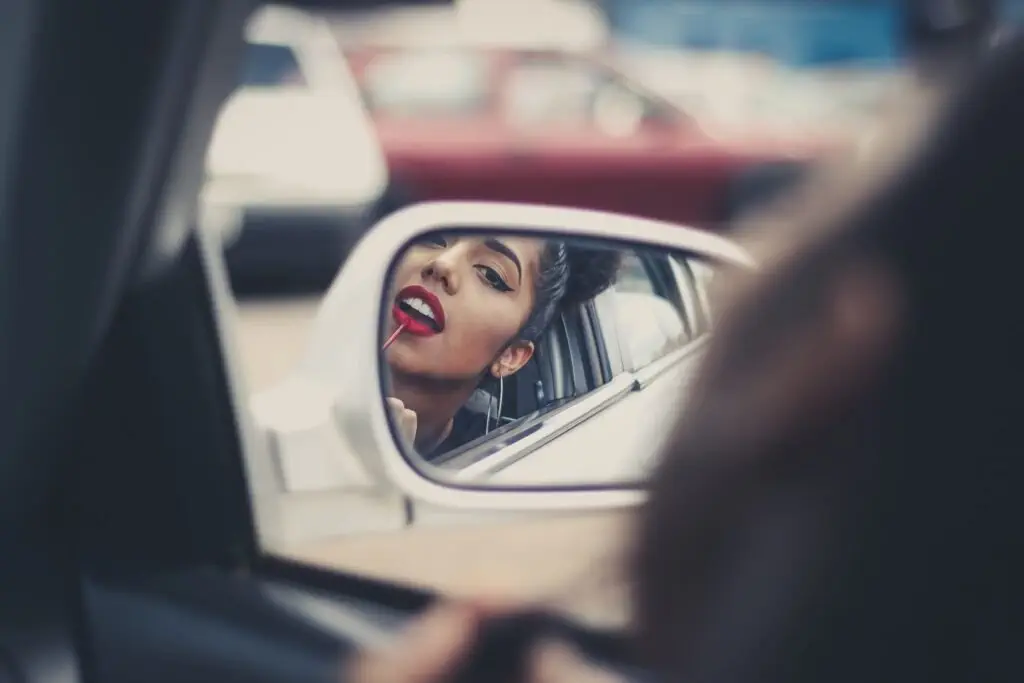 Guerlain red lipsticks
Luckily, B already jotted down Guerlain; we just had difficulty finding the actual Dior contact. Because high-end brands like that require some personal references to hit them, and that's just the fashion world where I was born.
So one day during lunch with my parents, we were talking about what kind of job I might enjoy doing next (since I changed jobs like I changed clothes at the time) and they casually mentioned an editor from the Dior brand name.
At first, I didn't know what to think! But then it hit me: "Wait… Dior?!" They know someone from Dior?! I did not know what their connection was or how they knew each other, but I didn't care. Lol.
I was introduced to Guerlain through my editor B, who's a huge fan of the brand. She's always talking about how much she loves their products and how they've helped change her life.
So when we picked up a sample of Rouge G red lipstick, the girls in the office fell in love. The color was just right—it wasn't too bright or too dark—and it looked great on Asian skin tone without looking like you were trying too hard to be edgy or cool.
The shade is leaning toward orange-red without a blue undertone, which gives it that nice kick of red without being overpowering.
The case itself is a work of art; it's so luxurious when I first got my hands on it. It was a wow factor for a noob like me. Lol. I also heard that it stayed on all day long without smudging or fading away!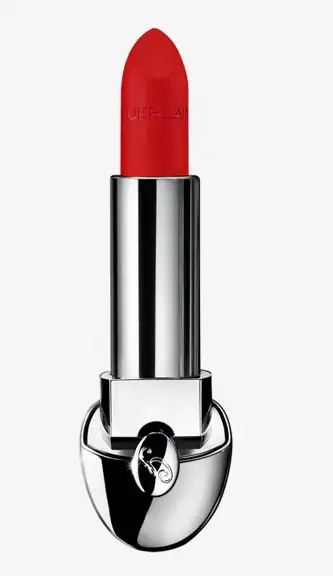 MAC red lipsticks
MAC has a storied reputation as being the go-to brand for makeup artists. If you're a makeup artist, you probably have at least one MAC product in your kit. But if you're not a makeup artist, you probably do not know why people love MAC so much.
I'm here to tell you: it's because their red lipsticks are so vibrant and bright!
MAC red lipstick shades are known for being bold—and they're exactly what you need if you want to stand out from the crowd.
MAC offers one of the classiest red shades you can find. The reason they're pretty popular is that their red shade is bright and bold. So once you apply it to your lips, the vivid red tone will blend in beautifully.
For MAC red lipstick shades, I would still stick to the motto "the brighter, the better." If you like brighter lipsticks, go big or go home, girl!
The Ruby Woo retro matte red lipstick is a classic favorite, and it's still their best seller by far.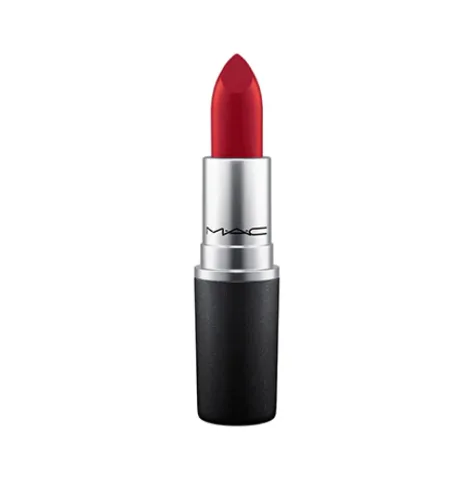 NARS red lipstick shades
NARS may sound like MAC. It's actually a full-blown French cosmetics line and not a sub-brand of MAC.
Their NARS collections of vampy red lipstick shades are not too shady and look edgier than other brands. Do you want something more Halloween-y or Vampire Diaries style?
If you want to turn heads, attend a party, or aim to seduce, look for NARS Audacious lipstick in Charlotte. (pictured below)
Made with a creamy formula that glides on smoothly, this lipstick is deep red with a matte finish that lasts for hours. It's perfect for creating an instant statement lip or giving your favorite outfit an unexpected twist.
However, a NARS Semi Matte lipstick shade in Jungle Red will be dreamy enough for you to attract your Tarzan.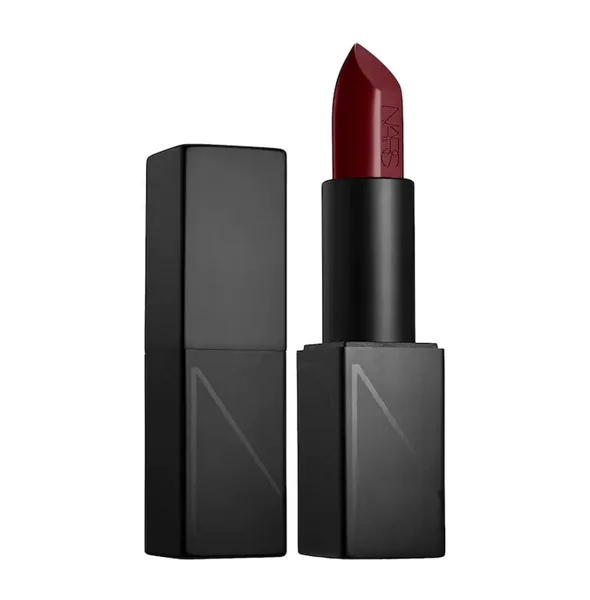 Maybelline New York
Maybelline New York is one of the most iconic beauty brands of all time. A man named Thomas Lyle Williams found this family-owned company in 1915.
I have to admit—I've never been much of a lipstick person—I mean, I'm a guy. Lol. I'm more into their nude models. I mean, I'm totally obsessed with the nude lipsticks from Maybelline!
My favorite shade is Color Sensational #382 Red For Me, which has an orange undertone. So it isn't too warm or cool, just right, and looks good on any complexion. It's less than $8 bucks before tax, so it's super affordable too!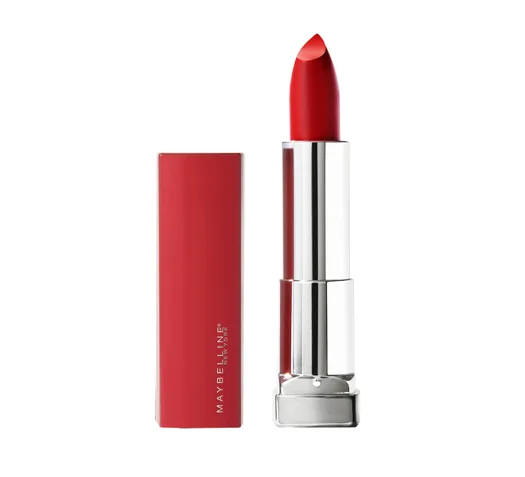 Fenty Beauty by Rihanna
As of now, I've seen makeup artist friends using Fenty Beauty by Rihanna, and it's a beauty to behold because the shades shine bright like a diamond.
We know Rihanna for being an advocate for women worldwide, especially those who have been marginalized because of their race or gender identity—and she puts that mission into practice in her makeup line! Rihanna's products are suitable for many skin tones and ethnicities, which is a huge plus in my book.
She partnered with MAC about seven years ago to release her limited-edition lipstick, which was sold out in a few hours. For that reason, you're going to love her red lipstick shades.
A new darling of the folks is Stunna Lip Paint Longwear Fluid in uncensored, perfect universal red.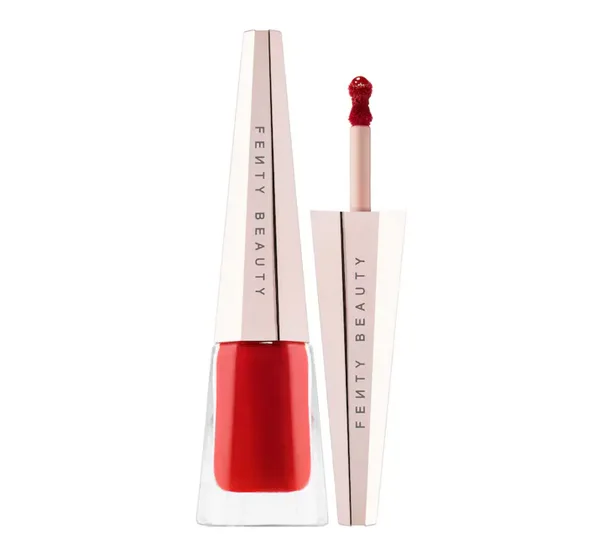 What's the verdict?
There are also clothing brands extending into the cosmetic industry, including Burberry, YSL, Chanel, and Givenchy.
I may be very biased here. I just can't help but look at the Dior editor's lips during our first interview. Lol. And then I go home and buy Dior red lipsticks for all your ex-girlfriends and some random encounters, too.
It's a problem, but it's also kind of amazing. Because there are so many red lipsticks these days—it all boils down to the color codes. Just remember your favorite brand, and the number associated with it—mine is the vibrant and iconic Dior #999!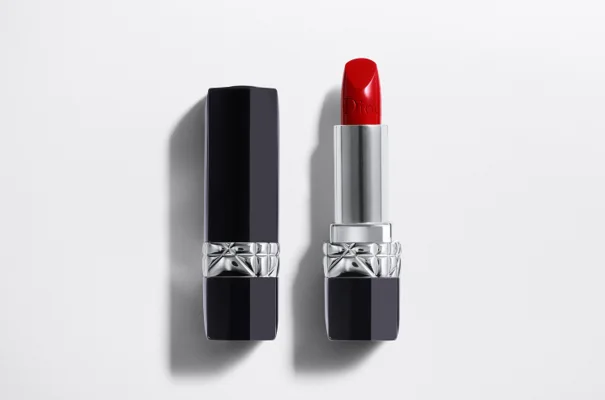 There you have it: the best red lipsticks! Now that you know what shades are trending, you can make sure your lippies are on point by trying them out and finding your favorite.
So, what's your number?
Next time when you're trotting around Sephora, try at least a few shades of red I mentioned above. And I'm sure as hell someone would be in for a pucker-up marathon.